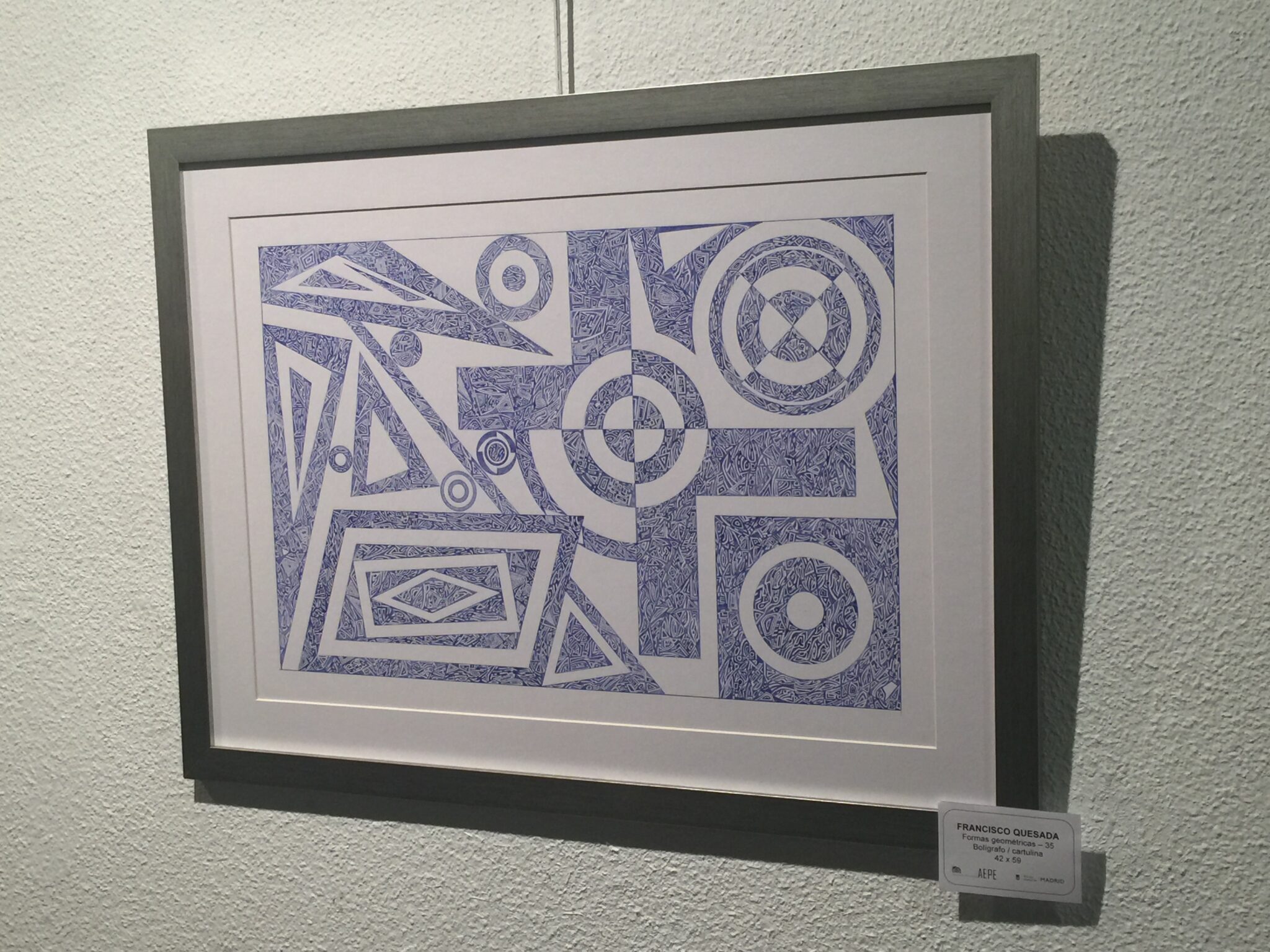 22 Oct

2020 | My first art exhibition in Madrid

On November 6th , in the Exhibition Hall of the "Nicolás Salmerón" Cultural Center in Chamartín, I had my first experience as an artist exhibiting one of my works at the IV Drawing, Engraving and Illustration Salon in Madrid organized by the Spanish Association of Painters and Sculptors.

The event was chaired by José Gabriel Astudillo López, President of the Spanish Association of Painters and Sculptors, and was attended by the Vice President, Juan Manuel López-Reina and Ana Martínez. My work on display was "Formas Geométricas 35", which was also my first large-format work (42 × 59 cm.) And in it I explore geometric abstraction, one of the artistic movements that has most influenced my work.

It was an honor to be able to exhibit in Madrid, a city where I have lived for 13 years, surrounded by family and friends. In the photographs you can see moments of the opening of the event.